Oral Health – Good for Life
Most of us realize that diet and exercise play an important part in keeping us healthy. But did you know that a healthy mouth is also an important part of a healthy body?
Poor oral health can affect a person's quality of life. Oral pain, missing teeth or oral infections can influence the way a person speaks, eats and socializes. These oral health problems can reduce a person's quality of life by affecting their physical, mental and social well-being.
Oral disease, like any other disease, needs to be treated. A chronic infection, including one in the mouth, is a serious problem that should not be ignored. Yet bleeding or tender gums are often overlooked.
Research has shown there is an association between oral disease and other health problems such as diabetes, heart disease and stroke, respiratory illness in older adults, as well as pre-term and low-birth-weight babies. Although researchers are just beginning to understand this relationship, evidence shows that oral disease can aggravate other health problems and that keeping a healthy mouth is an important part of leading a healthy life.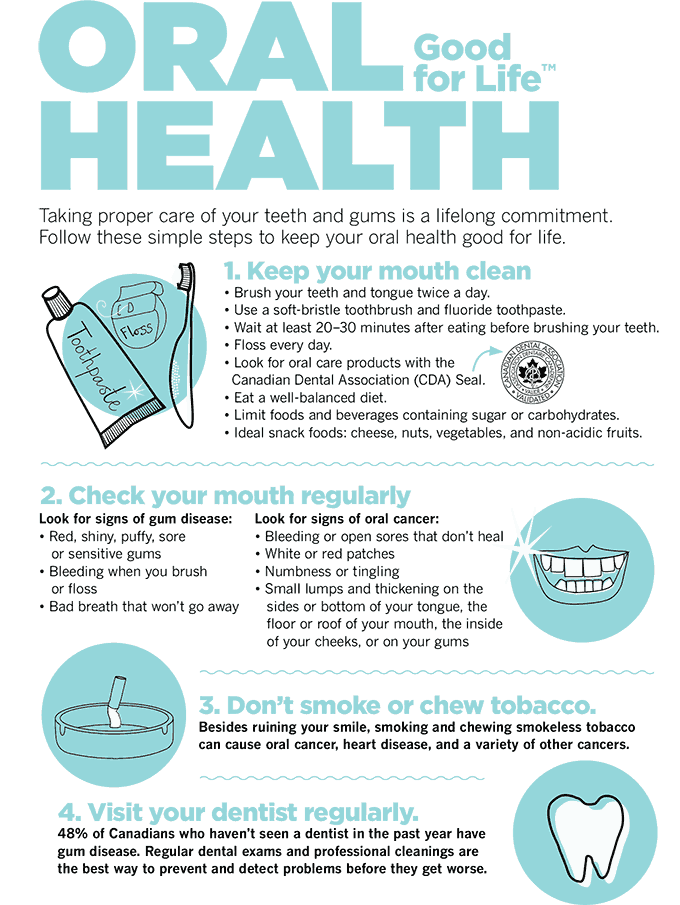 Comments are closed